Join our
HR Community
Mailing List
News & Tips related to hiring, talent acquisition, and life in general in HR.
Accounts Payable / Receivable Job Description Template
Looking for Accounting candidates? Start with our Accounts Payable / Accounts Receivable Job Description Template and then use IntelliHire's all-in-one hiring platform to post openings, screen candidates, and more. 
Our mission is to help you streamline the hiring process and let you manage all your hiring needs with one easy to use online workspace.
The Accounts Payable / Receivable employee is key role that maintains financial records and assists with general day to day tasks within the finance department. They will be primarily responsible for computing, classifying, and recording expenditures and revenue data to keep the company's financial records complete. This role will provide financial accounting and clerical support to the department. This person will perform a variety of routine calculating, posting, and verifying duties to obtain primary financial data for use in maintaining accounting records. May also check the accuracy of figures, calculations, and postings pertaining to business transactions recorded by other workers as needed. General duties include bookkeeping, payroll, accounts payable and accounts receivable. 
General Duties & Tasks
for Accounts Payable / Accounts Receivable:
What does the Accounts Payable / Receivable employee do?
Here is a list of common duties and tasks for employees working in Accounts Payable / Accounts Receivable.
Use these as a starting point to build a job description. Duties and responsibilities can vary from company to company, so pick which tasks best suit the opening you are looking to fill.
Operate computers programmed with accounting software to record, store, and analyze information. 
Check figures, postings, and documents for correct entry, mathematical accuracy, and proper codes. 
Classify, record, and summarize numerical and financial data to compile and keep financial records, using journals and ledgers or computers. 
Debit, credit, and total accounts on computer spreadsheets and databases, using specialized accounting software. 
Operate 10-key calculators, typewriters, and copy machines to perform calculations and produce documents. 
Receive, record, and bank cash, checks, and vouchers. 
Comply with federal, state, and company policies, procedures, and regulations. 
Compile statistical, financial, accounting or auditing reports and tables pertaining to such matters as cash receipts, expenditures, accounts payable and receivable, and profits and losses. 
Code documents according to company procedures. 
Reconcile or note and report discrepancies found in records. 
Access computerized financial information to answer general questions as well as those related to specific accounts. 
Match order forms with invoices, and record the necessary information. 
Perform general office duties such as filing, answering telephones, and handling routine correspondence. 
Perform personal bookkeeping services. 
Prepare bank deposits by compiling data from cashiers, verifying and balancing receipts, and sending cash, checks, or other forms of payment to banks. 
Prepare trial balances of books. 
Calculate, prepare, and issue bills, invoices, account statements, and other financial statements according to established procedures. 
Calculate and prepare checks for utilities, taxes, and other payments. 
Compute deductions for income and social security taxes. 
Prepare and process payroll information. 
Compare computer printouts to manually maintained journals to determine if they match. 
Reconcile records of bank transactions. 
Transfer details from separate journals to general ledgers or data processing sheets. 
Complete and submit tax forms and returns, workers' compensation forms, pension contribution forms, and other government documents. 
Prepare purchase orders and expense reports. 
Monitor status of loans and accounts to ensure that payments are up to date. 
Perform financial calculations such as amounts due, interest charges, balances, discounts, equity, and principal. 
Calculate costs of materials, overhead and other expenses, based on estimates, quotations and price lists. 
Compile budget data and documents, based on estimated revenues and expenses and previous budgets. 
Maintain inventory records.
The all-in-one hiring platform to:
Post Jobs
Recruit
Screen
Interview
Manage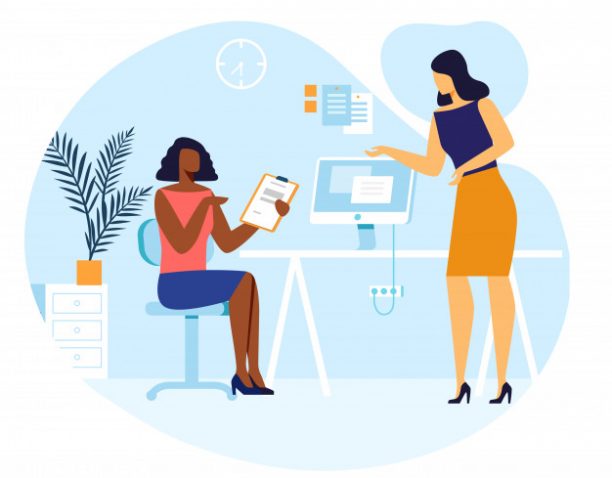 Work faster
with templates
Start with IntelliHire templates
for job descriptions and assessments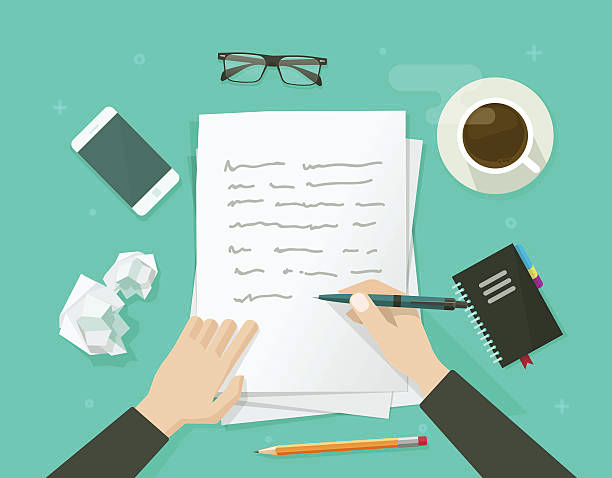 Below are the lists of common skills and knowledge typically needed for employees working in Accounts Payable / Accounts Receivable.
Use these as a starting point to build a job description or start developing screening questions to check applicants qualifications. It is best to have a short screening interview to see how familiar potential candidates are with the skills needed for the position.  IntelliHire's automated screening system can help you identify the top candidates quickly.
Required Knowledge
for Accounts Payable / Accounts Receivable Job Descriptions:
Clerical — Knowledge of administrative and clerical procedures and systems such as word processing, managing files and records, stenography and transcription, designing forms, and other office procedures and terminology. 
Mathematics — Knowledge of arithmetic, algebra, geometry, calculus, statistics, and their applications. 
Language — Knowledge of the structure and content of the language used in the workplace including the meaning and spelling of words, rules of composition, and grammar. 
Economics and Accounting — Knowledge of economic and accounting principles and practices, the financial markets, banking and the analysis and reporting of financial data. 
Customer and Personal Service — Knowledge of principles and processes for providing customer and personal services. This includes customer needs assessment, meeting quality standards for services, and evaluation of customer satisfaction. 
Computers and Electronics — Knowledge of circuit boards, processors, chips, electronic equipment, and computer hardware and software, including applications and programming. 
Key Skills
for Accounts Payable / Accounts Receivable
Active Listening

— Giving full attention to what other people are saying, taking time to understand the points being made, asking questions as appropriate, and not interrupting at inappropriate times.

Reading Comprehension — Understanding written sentences and paragraphs in work related documents.
Speaking — Talking to others to convey information effectively.
Critical Thinking — Using logic and reasoning to identify the strengths and weaknesses of alternative solutions, conclusions or approaches to problems.
Mathematics — Using mathematics to solve problems.
Monitoring — Monitoring/Assessing performance of yourself, other individuals, or organizations to make improvements or take corrective action.
Time Management — Managing one's own time and the time of others.
Writing — Communicating effectively in writing as appropriate for the needs of the audience.
Social Perceptiveness — Being aware of others' reactions and understanding why they react as they do.
Key Abilities
for Accounts Payable / Accounts Receivable candidates:
Oral Comprehension

 

— The ability to listen to and understand information and ideas presented through spoken words and sentences. 

Written Comprehension — The ability to read and understand information and ideas presented in writing. 
Written Expression — The ability to communicate information and ideas in writing so others will understand. 
Mathematical Reasoning — The ability to choose the right mathematical methods or formulas to solve a problem. 
Near Vision — The ability to see details at close range (within a few feet of the observer). 
Oral Expression — The ability to communicate information and ideas in speaking so others will understand. 
Problem Sensitivity — The ability to tell when something is wrong or is likely to go wrong. It does not involve solving the problem, only recognizing there is a problem. 
Number Facility — The ability to add, subtract, multiply, or divide quickly and correctly. 
Information Ordering — The ability to arrange things or actions in a certain order or pattern according to a specific rule or set of rules (e.g., patterns of numbers, letters, words, pictures, mathematical operations). 
Speech Recognition — The ability to identify and understand the speech of another person. 
Category Flexibility — The ability to generate or use different sets of rules for combining or grouping things in different ways. 
Deductive Reasoning — The ability to apply general rules to specific problems to produce answers that make sense. 
Inductive Reasoning — The ability to combine pieces of information to form general rules or conclusions (includes finding a relationship among seemingly unrelated events). 
Selective Attention — The ability to concentrate on a task over a period of time without being distracted. 
Speech Clarity — The ability to speak clearly so others can understand you.
Save more time on finding the perfect candidate – Learn more about IntelliHire's all-in-one hiring platform!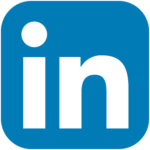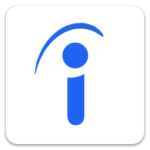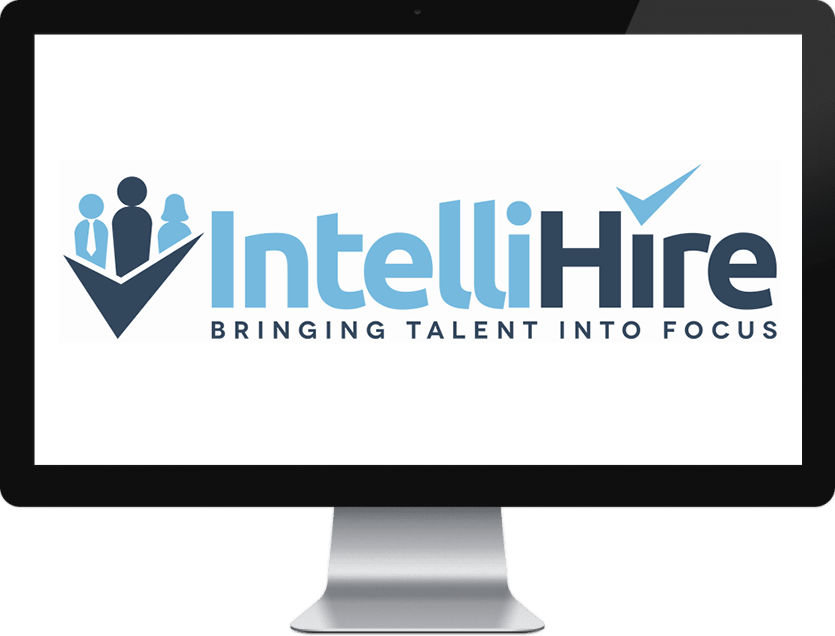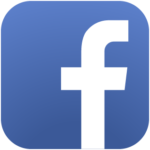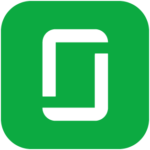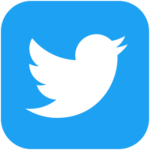 Indeed – LinkedIn – Google – More
Create one job posting
IntelliHire will send it to all the popular sites
and create your own career site
IntelliView – automatically screen & rank
Let us conduct the first interview
Easily filter & rank applicants through our automatic screening questionnaires. Start from a template or create your own screening questions tailored to the skills and needs of your company.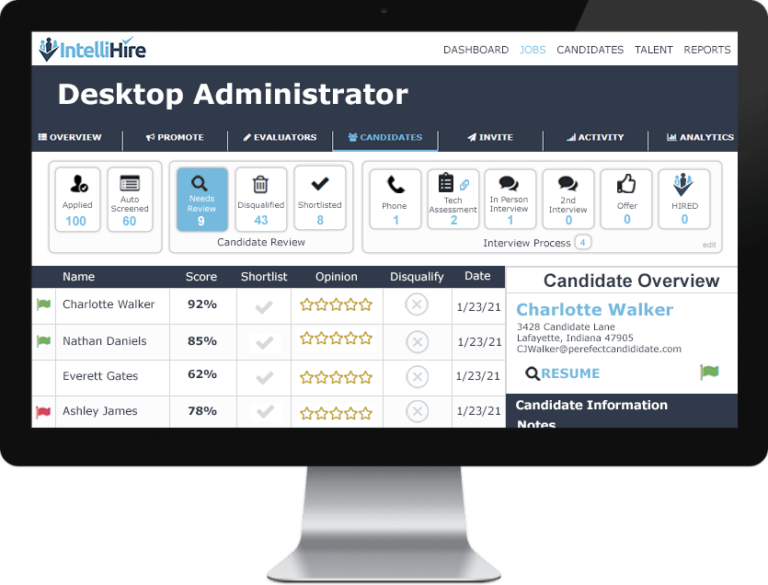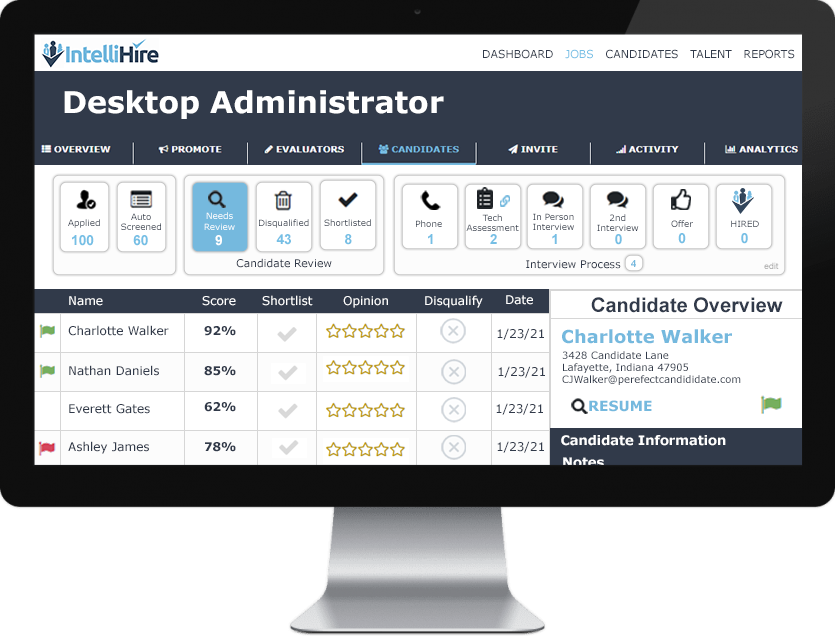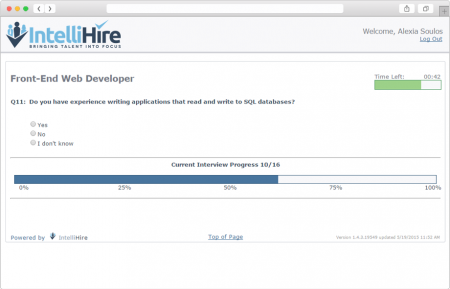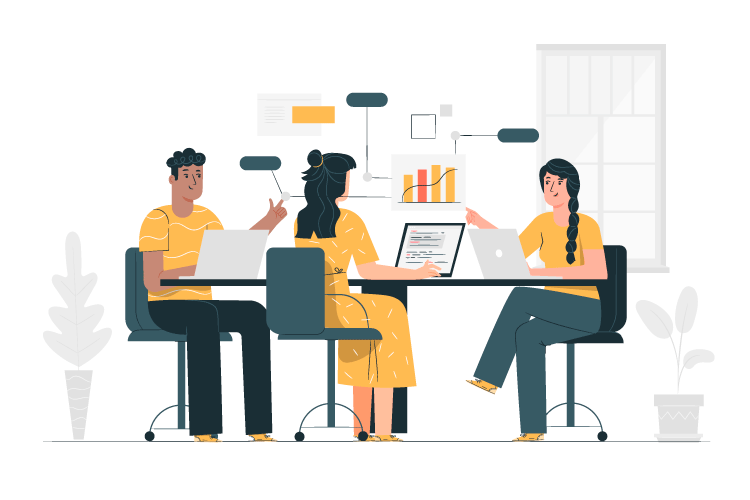 Manage everything
in one workspace
Explore how IntelliHire makes hiring easier
Post Jobs – Recruit – Screen – Interview – Hire
| Start building Great teams