IntelliHire makes hiring easier, faster, & affordable
IntelliHire makes hiring easier, faster, & affordable
Identify top candidates automatically
Easily create screening questions tailored to the skills and needs for your growing company. Our IntelliView prescreening questionnaires are easy to make – start from a template or create your own custom questionnaire.
Set it up once and let us go to work to find the best people for you. Easily filter and rank candidates with our automatic screening assessments. 
Now you can find top candidates faster with one easy-to-use tool to taking the busy work our of hiring and letting you focus on people.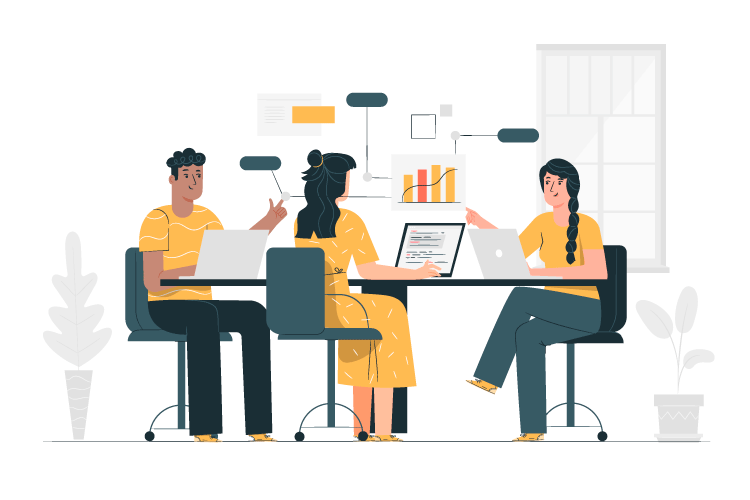 Send assessments automatically
Set it up once and let us go to work to find the best people for you. IntelliHire will automatically send assessments to all applicants – no matter which job posting site they apply from.
Quantifiable and data based
As your company makes efforts to be unbiased in the hiring process, IntelliHire can help by ranking candidates based on qualifications and talents versus demographic characteristics.
The possibilities are endless
Whether you are testing for the day to day tasks of a position or high level technical skills, you can customize the IntelliView assessments to your company's needs.
IntelliView – automatically screen & rank
Let us conduct the first interview
Easily set up your screening questionnaire and IntelliHire will automatically send it to everyone who applies – no matter which site they apply from. 
Save time from reviewing applicants who don't meet your minimum qualifications. Screening questionnaires can be built and scored based on the needs of your company.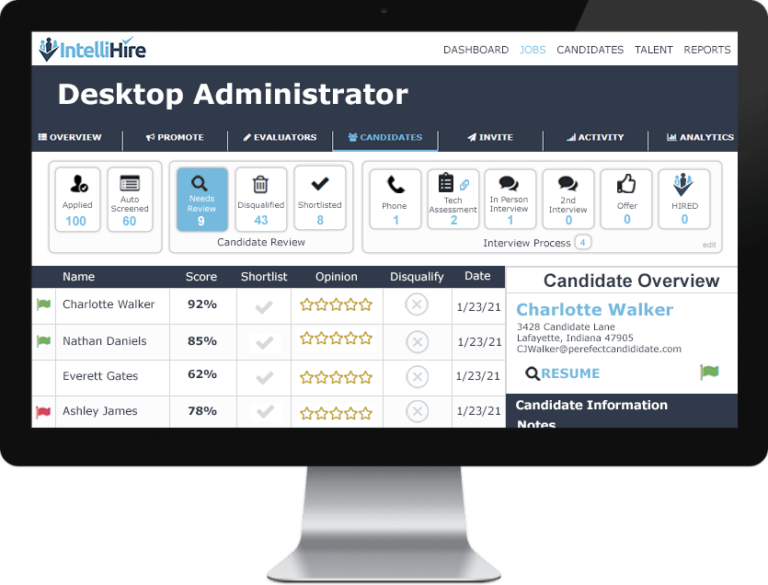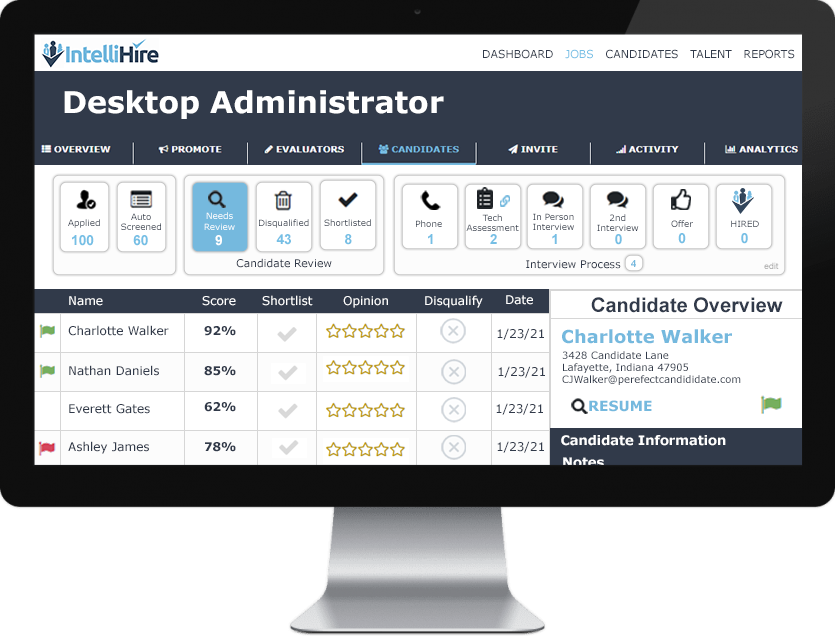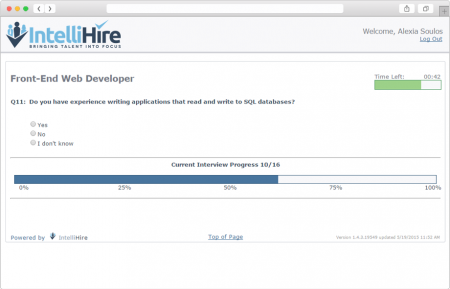 With our customizable screening tools, you can easily screen applicants automatically. Save time & money by letting IntelliHire identify the top candidates for your position.
CUSTOMIZE YOUR INTERVIEW
Measure what is important to your company! Whether it's critical thinking or specialized technical skills – you can test candidates on what is important to your company with customized digital assessments
Digital Screening Just Got Better!
Use one of our templates – or – create an assessment based on your company's needs or specifications. IntelliView is great for both basic skill and highly technical jobs.
Questions can be weighted and scored based on difficulty and allow you to rank /filter candidates based on their abilities.
Create questions that will filter candidates based on their answers
Candidates with the best responses will receive the highest score/rank
Avoid interviewing unqualified candidates
Evaluate industry experience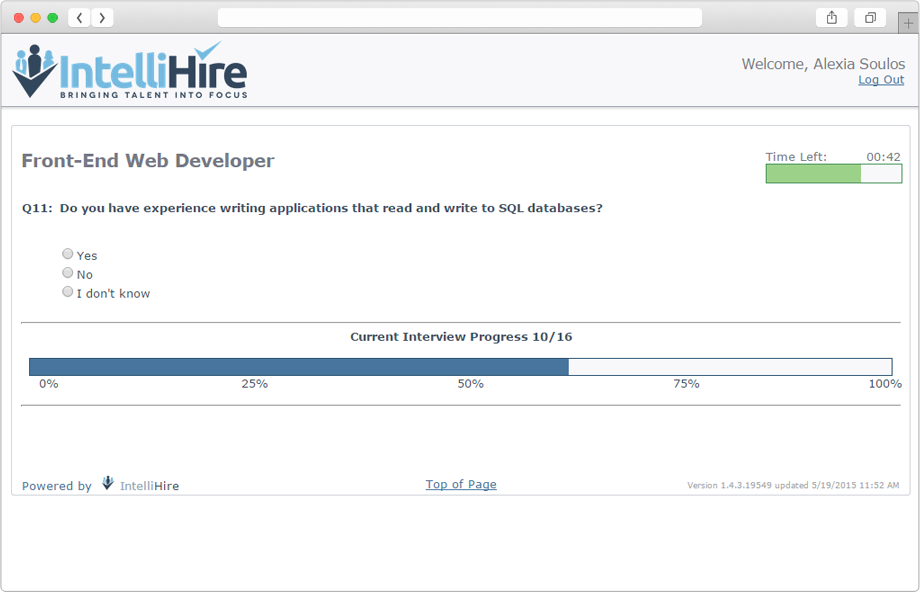 Customize your assessments! Take candidate screening to a new level. 
IntelliHire empowers you to find the best candidates fast.
Reduce Bias in Your Hiring Process
Skills test evaluate a candidate's work without unconscious bias on age, appearance, or gender.
IntelliHire helps find the best candidates
Automatically screen applicants and identify top talent fast
Post Jobs – Recruit – Screen – Interview – Hire
Streamline your hiring process

Start your 14-day free trial now!
Upgrade your hiring process
Start your 14-day free trial now